Frequently Asked Questions
Please see the list of questions we often get asked by our guests.
If you don't see your questions answered here then please don't hesitate to Contact Us
Directions / Local Transport
How much is a taxi to or from Balally House?
It is €10 to the airport from here or if you get one at the airport they will charge you €12. You can book your own by calling 061 708708 or indeed we can arrange this for you no problem.
Is there a bus stop near by?
Yes there is a main bus stop within a one minute walk. In fact you will see Balally House from the stop. There is one on both sides of the road. The road entering Shannon are the buses coming from either Ennis or Limerick (or Bunratty) and the road leaving Shannon (opposite the Old Lodge Pub) are on the way going to Ennis or Limerick (via Bunratty). So if you are at the airport you can get on either the Ennis or Limerick bus and jump off at the Old Lodge Pub (Shannon Springs) stop, also called the Ballycasey stop. 
Where can I post my postcards?
There is a post box basically across the road from our house in the first housing estate called Lios na Ri. Just take a right outside our drive, another right then first left then in the estate take the second right and it is on the wall here beside the hairdressers.
What restaurants are nearby?
There is a pub within a minutes walk that does pub grub if you are tired and do not wish to travel far.
The Oakwood Arms Hotel is less than ½ mile walk
There is a very good Indian restaurant in the town centre, 1 mile from here called Bollywood Temple
The shopping centre has plenty of eateries
McDonald's is only ½ mile from here on the main R471 road
Zest in the shopping centre our customers seem to like best within the area
The Rowanberry Café is in the Craft and Design Centre, only 1km from our house. It is a nice walk to get some lunch or tea and cake
The Bunratty Banquet I would highly recommend. To book call: +353 (0)61 360788
I would personally recommend our favourite, called Gallagher's Restaurant in Bunratty only 4 km from here. Our guests say the same, it is totally worth it but needs to be booked in advance. Just let me know and I can organise this for you.
Where can I wash my clothes?
Help Yourself washing machine facility at the Texaco petrol station beside the shopping centre. If you drive on the R471 main road into Shannon from our house, go through the first set of traffic lights then take a left turn at the next set of traffic lights and turn at the next right. Here on your left is the petrol station.
Where is the nearest shop?
There is a small but good convenience store only a 3 minute walk from our house called MACE and it is open 7am – 11pm daily.  It sells most things including having an ATM. To walk, turn left out of our gate, walk straight and take second turn to the right down a pedestrian alley way, take next left and up ahead on the left you will see a group of shops including convenience store, pharmacy and a Chinese takeaway.
But if you are looking for a large grocery/clothes shop then the main Sky Court Shopping Centre have plenty. It is only 1 mile from Balally House.
General 9am – 6pm, Dunnes Stores(large grocery and clothes shop) 9am – 7pm, Dealz 9am – 8pm, Lidl (Grocery) 8am – 9pm
Is the website secure?
Our website is secure. The booking engine is protected by beds24 encryption that ensures your credit card details remain secure and confidential
Do you prefer cash or credit card?
We prefer payment to be cash only please. We do have a credit card facility for those that are unable to pay by cash on checkout so that there is no panic.
Where can I find an ATM(bank machine)?
There are plenty of ATMs in all towns in Ireland.  Most take credit cards also.They are located outside or inside banks, on the main street or side streets, in garages(fuel stations), convenience stores or airports. Balally House has an ATM within a 1 minute walk at the hotel across the road open 24 hours and at the local MACE convenience store which is open 7am – 11pm. There are two in the main shopping centre in Shannon only 1 mile away. There is another in the TOPAZ petrol station ½ mile down the road which is open 24 hours.
What is our Covid-19 Protocol?
Balally House Covid-19 Protocol and response plan
This document has been prepared based on the evidence currently available about COVID-19 transmission (human-to-human transmission primarily via respiratory droplets from, or direct contact with, an infected person), and is designed to ensure that Balally House can protect the health of myself and my guests.
To start, our intention of this document is to put in place our prevention measures which will include regular and thorough hand hygiene, social distancing, avoiding touching eyes, nose, and mouth, and good respiratory hygiene. In public areas, cleaning and disinfecting frequently touched objects and surfaces will be the priority to help reduce the risk of infection.
Will will heed the advice to shut down and seek medical attention if my guests or I have symptoms consistent with the disease.
A 'Necessary equipment and medical kit' will be available at the reception.
Germicidal disinfectant/wipes for surface cleaning
Tissues.
Face/eye masks (separate or combined, face shield, goggles).
Note that disposable face masks can only be used once
Gloves (disposable)
Protective apron (disposable)
Full-length long-sleeved gown
Biohazard disposable waste bag
Cleaning Logbook
I keep a logbook of the important actions and measures carried out here at Balally House. I record detail such as a date and time a disinfectant was used, by whom, where, etc. This logbook can be used to improve the actions implemented.
Contact tracing
I am keeping track in the form of a contact log of all guests or workmen etc stepping inside of Balally House. This information is stored securely, maintained centrally and readily available upon request due to the fact that such information may be requested by the authorities to assist with contact tracing
Plan in place
A designated isolation area: will be the guests own bedroom.
Ventilation, window in their room will be opened,
• Hygiene practice: I will provide: • tissues, • hand sanitiser, disinfectant, • PPE; gloves, masks, • Clinical waste bags.
If a guest becomes unwell with symptoms such as cough, fever, difficulty breathing, I will ensure
the guest isolates in their own bedroom.
This will ensure that other guests staying will distance at least 2 metres from the symptomatic person at all times. The unwell individual will be provided with a mask, to be worn if in a room with other people or while exiting the premises. There is no need for them to wear a mask while isolating in a room on their own.
I will find out this guests travel history. and especially if to affected areas in the last 14 days and/or contact history with infected persons.
I will contact a doctor.
I will take all details of anyone else that has been in contact with the sick individual such as their travel partner etc.
The unwell individual should remain in the isolation area until doctors arrival or given advice to make their way to a testing centre.
They should avoid touching people, surfaces and objects. I will advice the unwell individual to cover their mouth and nose with the disposable tissue provided when they cough or sneeze and put the tissue in the waste bag provided.
I will ensure their travel partner or themselves have the information to get safely to the testing centre ensuring they do not use public transport.
I may be contacted by the HSE to discuss the case. When contacted by the HSE, I Dawn Adams, COVID-19 manager will use the records kept regarding Direct Contact to identify people who have been in contact with the individual. (any individual who has had greater than 15 minutes face-to-face (<2 meters distance) contact with a confirmed case, in any setting) The HSE will advise on any actions or precautions that should be taken. I should carry out an assessment of the incident, which will form part of determining follow-up actions. The HSE will also be in contact with the case (sick guest) directly to advise on isolation and identifying other contacts and will be in touch with any contacts of the case to provide them with appropriate advice. Immediate action following a suspected case will include closure of the isolation area until appropriately cleaned including all areas of the B&B. I have a cold low volumn fogging unit used with Hygrogen peroxide solution that will decontaminate all hard surfaces and soft surfaces such as pillows etc will be boiled. Information provided I have provided short documents to my guests through their initial booking confirmation email, and made it accessible on our website and facebook page.I have provided this information in different languages. I have displayed informative posters around Balally House that give the key messages to guests, including the promotion of hand-washing (at least 20 seconds, all parts of the hand), respiratory hygiene, and coughing etiquette. It is only myself that works in the property. My husband and 2 children live in another part of the house that is separate to where our guests have access to. My contact information is 00 353 863714444 For Emergency queries please call 999 For advice on Covid-19 symptoms, please call the HSE helpline on 1850 241850 For the Shannon doc out of hours doctor service call 1850212999 or 061 459500 ( do not turn up at their door) If you have any symptoms of a respiratory infection you should call the HSE helpline on 1890 300046 between 10:00 a.m. and 5:00 p.m. (operates every day). For more, visit HSE information on Coronavirus. Or https://www.clarecoco.ie/covid19help/ Covid -19 Updates https://www.hse.ie/eng/services/news/newsfeatures/covid19-updates/ For all updates on covid -19 I am checking in regularly on this above link to see how our health service here in Ireland are responding to the global spread of the disease and what they need us to do to help with its containment. All information needed is listed here for your information. Covid-19 Symptoms https://www2.hse.ie/conditions/coronavirus/symptoms.html If you show any signs of the Covid-19 symptoms before arrival ( see link) please follow HSE guidelines and seek medical attention. Please do not check into Balally House. Your booking fee will be refunded. If you develop these symptoms on arrival or during your stay please call me on +353 863714444 and ensure you or your travel companion do not leave your room. a fever (high temperature - 38 degrees Celsius or above) a cough - this can be any kind of cough, not just dry shortness of breath or breathing difficulties loss or change to your sense of smell or taste – this means you've noticed you cannot smell or taste anything, or things smell or taste different to normal Monitoring of guests who are possibly ill while observing regulations in relation to the protection of personal data and the right to privacy, it is advisable to monitor potentially ill guests in the establishment so I will note all relevant incidents that come to my knowledge, such as requests for doctor's visits. This information will aid guests through appropriate advice, facilitating early detection, and rapid management of suspected cases with local health authorities Washing dishes, silverware, and table linen All dishes, silverware, and glassware are washed in dishwashers. All tables and chairs are disinfected using disinfectant spray and disposable towels for each table and thrown away to stop any cross contamination, including items that have not been used, as they might have been in contact with the hands of guests or staff. I will be extra careful to ensure backs of chairs, window handles etc will all be wiped after each guest leaves the dining room. Table setting Tables shall be arranged such that the distance from the back of one chair to the back of another chair shall be more than 1 m apart and that guests face each other from a distance of at least 1 m. I have put in place a staggered time schedule to allow each guest (or party of guests) to eat breakfast in the dining room, 45 mins apart from other guests staying here to allow for maximum protection. Windows will be open to allow for extra ventilation. The down stairs toilet will be closed to guests. I ask that they use their own ensuite toilet. Disinfectant will be provided outside the door as well as in the entrance foyer. We ask that all guests use this on arrival and before dining. We ask that you try your best to not hold on to hand railings on stairs if possible. If you pass any guests in the hallways or stair ways I ask that you stand back to let the others pass. If possible wait outside the house rather than in the entrance way, until I am available to talk to. The communal lounge is only for one party of guests at a time. This area will be regularly sanitized throughout your stay but we recommend you use the disinfectant wipes provided when touching kettle,doors or cabinet doors. We will provide separate sachets of sugar, coffee and individual tea bags. These will be in a covered container, please ensure to replace lid when you have what you need. Place tea bag and sachet wrappings in the bin provided. Please leave your tea cup in your room when finished. Check in procedure. Please do not take offence if we don't shake your hands, this is for your safety. We value your custom. Normally we would take you to your room but due to social distancing rules we will discuss all in the foyer. Please stand back as much as you can and we will do the same. For payment we will use gloves and provide disinfectant wipes for credit card machine or for the handling of money.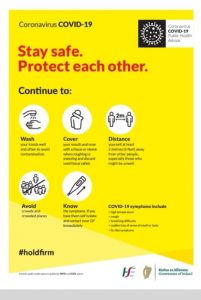 What are the check in times?
Check in is ideally between 3-6pm but if you would like to arrive earlier or later we will do our best to facilitate this but please let us know in advance.
My flight gets in very late and so I will arrive late is this ok?
This is not a problem due to the fact we are so near the airport but please give us plenty of notice.
My flight leaves very early is this ok?
This is not a problem, you can leave at any time. If it is before 7:30am we can leave a breakfast tray out for you. Please ensure to pay the night before.
What is our cancellation policy?
We would appreciate you telling us as soon as possible if you need to cancel your room because we are only a small business and therefore we are holding a specific room for you, we will lose out fully if we can not get the room refilled. If you cancel well in advance you will not be charged but if it is within 48 hours of your arrival date, please note your card will be charged 100% of the room cost. We do not charge your card in advance.
Do you have ground floor rooms?
No all our bedrooms are on the first floor. If you need help with your bags we are only too happy to help.
Can I smoke?
Balally House is a non smoking house. Ireland has a smoking ban in all places of work including restaurants, pubs, hotels etc. If you wish to do so, please go outside, here you can find a sand filled pot to dispose of your cigarettes.
Can I have a cot for my child please?
Yes I can provide a travel cot for you in the room but please ask before you book to ensure it is available. Some rooms are bigger than others so will fit the cot easier, again just ask before you arrive. Sheets will be provided. There is no extra cost for a baby/infant bed.
Can I have an extra bed in the room?
Yes If you ask in advance I can organise a camp bed for one extra person. Some rooms fit this easier than others so please call me before you book. An extra person will be charged €15. This includes their fully cooked breakfast.
I have a food allergy
Please let us know all your food allergies before your arrival to help us be fully stocked to meet your needs. We will do our very best to accommodate you
Tax Refund
There is a scheme, whereby visitors from outside the European Union can purchase goods to take home with them and benefit from a refund of VAT (value added tax) which is a retail tax payable on goods purchased in Ireland.
This can mean a reduction of 17% on the normal purchase price.
There are two VAT refunding agencies in the departures lounge at Shannon Airport:
Fexco Tax Free 07.30 – 15.30 daily and Premier Tax Free 07.30 – 13.30 Mon – Thur / 07.30 – 13.00 Fri – Sun
What is US Pre-Clearance?
What is US Pre-Clearance?
Shannon is the first airport in the world, outside of the Americas, to offer Full US Preclearance facilities to passengers travelling to the USA.
This new upgraded service allows US bound passengers to undertake all immigration, customs and agriculture inspections at Shannon prior to departure, making your arrival in the US easier and faster. Your baggage is checked through to your final destination, without the need for pick up/drop off. & Arriving as a domestic passenger allows for a faster process though the airport.
Balally House Bed & Breakfast Accommodation
Book Online with us for the best rates
Reasons to choose Balally House
Balally House
B&B Accommodation in Shannon, Ireland. The gateway to the Wild Atlantic Way. The perfect hub to see the best of the Shannon Region, Clare and Limerick
Close to Shannon Airport
Only 5 minutes away from Shannon International Airport
Close to main attractions
Ideally situated for Bunratty Castle and Cliffs of Moher
Quality Accommodation
Clean, spacious and fresh en-suite bedrooms with fast, free wi-fi and TV
A Hearty Breakfast
Not only will you enjoy a full cooked Irish breakfast but we offer you a choice.
Guest Lounge
A communal seating area with free tea and coffee making facilities and biscuits. We have lots of Irish tourism books to help plan your journey.
Award winning
Since opening we have received 9.5 out of 10 each year from over 500 guest reviews. We are ranked first on tripadvisor in our area.