As always I will start with my favourite .
Dromoland Castle Grounds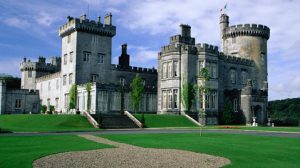 It is only a 9 km drive to Dromoland where you can park your car for free and walk the grounds. It is where we take the kids all the time as it is full of happy memories for me growing up. The walk is mainly off road so I would ensure to have shoes you don't mind getting muddy. Dromoland Castle, one of the most famous baronial castles in Ireland, was the ancestral home of the O'Briens, Barons of Inchiquin, who are one of the few native Gaelic families of royal blood and direct descendants of Brian Boru High King of Ireland in the eleventh century.
See the lake, the romantic folly in the picture ideal for taking photos, and the witch's house as we call it, an old ruin beside the pond where bats rest. You can book archery, clay pigeon shooting or learn about falconry. Take a peek through the door at the back of the tennis courts to see them on their perches. The highlight is to walk through the willow tunnel to the right of the castle as you come up the drive and push the big wooden gate to the walled garden.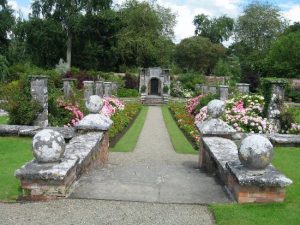 It's just beautiful in summer with its Roses. It also has fairy doors to find so just perfect for little ones. It is possible to have high tea here which is a real treat or indeed I would recommend booking dinner for a full silver service experience. My family and I like to go here for special birthdays and celebrations. An excuse to really get dressed up and be spoiled. I would recommend the tasting menu but it is pricey and gentlemen must wear a jacket.