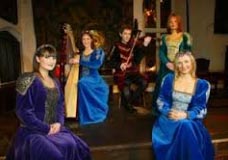 Holidays are all about experiencing something different to home this is why for my second blog I highly recommend Ireland's world famous Bunratty Castle Banquet. It is only 4km from Balally House and I recommend it as everyone that I know who has attended have really enjoyed themselves. I have been countless times and enjoyed it every time. The singers that entertain throughout the meal are the best in the area. The 4 course meal, drinks and entertainment are all included in the €55 ticket.
It feels very much like you are back in 15th century medieval Ireland attending a banquet. The Earl's Butler welcomes guests where you get to drink the traditional honey mead drink while a kilted piper plays a tune. You ascend the Castle steps crossing over the drawbridge and upon entering the Great Hall you will be told a history of the Castle. It is the most impressive restored castle in all of Ireland in my opinion.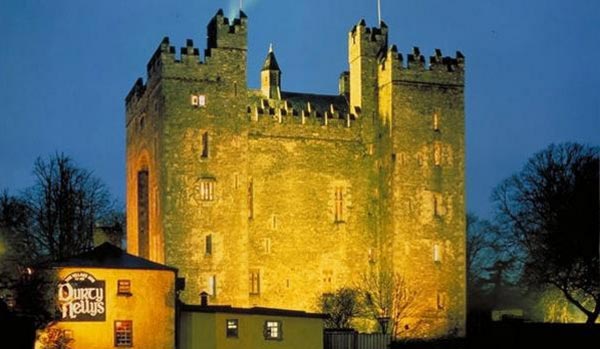 The host will crown some lucky guests Earl & Lady before descending to the Banquet Hall where bench seating, candle-light and long oak tables reflect the Banqueting style of the medieval era.
While eating dinner Ladies of the Castle accompanied by Irish Harp and Fiddle entertain. The Butler seeks the Lord's approval for all dishes brought before him. It is good craic.
This experience is one of the top things to do in Ireland, and only around the corner from Balally House. A taxi will cost around €9. The entire evening lasts two and a half hours.
The banquet runs nightly year round, 5:30pm & 8:45pm. Reservations are necessary.I would recommend the later booking as I feel there is more atmosphere as don't forget it is still light out in Ireland until nearly 11pm during summer months or if indeed you go to the earlier time slot you can always head to Durty Nellies pub across the road as they play traditional music every night of the week from 9:30pm
– See more at: https://www.shannonheritage.com/BunrattyCastleMedievalBanquet/
Option 2: An Irish traditional music night
Another option is to experience the magic of Irish traditional music, song, and dance at the Irish Evening in the Corn-Barn again located in Bunratty in the folk park. Enjoy the company of the finest local singers, dancers and musicians while dining on wholesome food produced locally.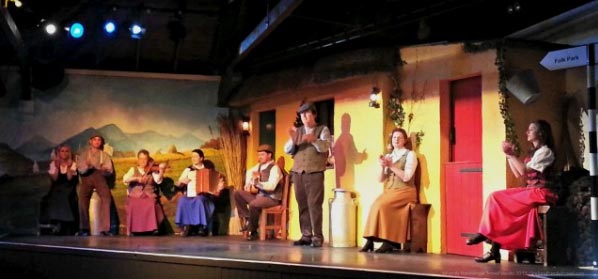 On arrival you are welcomed by the 'Fear an Ti' who offers a drink of Irish Cream Liqueur or a glass of mead. Following dinner, the 40 minute show includes storytelling, dancing, and music with instrumental pieces and ballads weaving the story of Irish traditional music through the ages. The banquet runs nightly from April to October at 7:00pm
– See more at: https://www.shannonheritage.com/EveningEntertainments/TraditionalIrishNight/