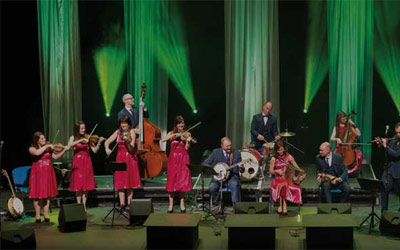 13 – 21 August 2017
Fleadh Cheoil na hÉireann is the most important event in the traditional music calendar.
For many, it is the culmination of months of hard work and practice as they compete against fellow musicians, singers and dancers to achieve the recognition of being an All-Ireland champion. For others it is a unique and welcoming festival of the best of traditional arts that offers a wide range of activities to be enjoyed by all. The Fleadh Cheoil was in Ennis also last year drawing almost 400,000 visitors to the area. Balally House is only a 15 min drive to Ennis. If you would like to book please contact us directly on 0863714444 for special rates.
For one week every August, the very best of traditional talent from all over Ireland and the world comes together to meet, to compete, but, most importantly, to celebrate all that is best in Irish music song and dance. It is for sure a week of pure entertainment.